Thailand is a tourist paradise; it is the third most visited destination in the Asia and among the top 10 in the world. It's like heaven for the aquatic life, adventurers and food lovers specially non vegetarians. "Thai cuisine" as we all know it worldwide is popular and has a specific flair, uses of a variety of exotic herbs gives wide dimensions to its taste and aroma for all those who miss "thai cuisine" back at home here are some key ingredients of it by which you can get the real taste of Thai cuisine. Use them in curries, soups and feel the aroma and taste engulf you…relish your taste buds… with authentic Thai flavors.
1. Rice – Like most of the Asiatic countries rice is the staple food of Thai cuisine too. Thailand produces rice that is considered the highest quality in the world. Much of the rice exported around the world is from Thailand.
Jasmine rice – It tops the list of most used rice and also known as 'fragrant rice'.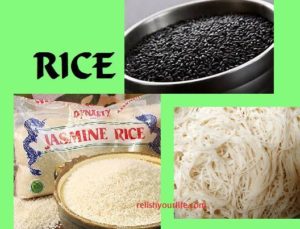 Sticky rice – It is eaten out of hand like piece of bread also known as 'glutinous rice'.
Black rice – It is an exotic variety and is a specialty of Thailand it need more time to cook.
Sweet rice – It is used as main staple food in north of Thailand, in other parts it is used as desserts. It has a sticky texture.
For health conscious choose whole grain variety of brown jasmine rice or black sticky rice. Rice noodles made from rice flour usually served with Thai curries.
2. Herbs – Thai dishes use a wide variety of herbs most commonly used are –
Thai sweet basil – Fresh sweet basil is used in preparing curry dishes. These have a sweet anise flavor though it can be substituted with regular basil if you can't found sweet one.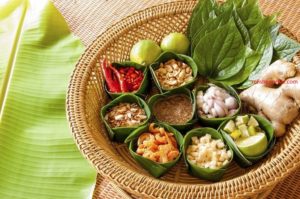 Kaffir lime leaves – It is an important herb for preparing curry dishes, easily available in Thai stores and can be purchased dry, frozen or fresh. It is believed that there is nothing like Kaffir leaves in the world, as these leaves are packed with fantastic strong citrus fragrance. These are main ingredients of 'Thai soups' giving them a distinct typical Thai fragrance.
Lemon grass – This herb is well known for the beneficial effects for nervous system. It looks like grass, smells like other citrus fruits and tastes similar to lemon. Its thick woody base of each leaf is used in soups and curries as a key ingredient.
Lemon juice and zest is also used as a prominent seasoning for lifting the flavors.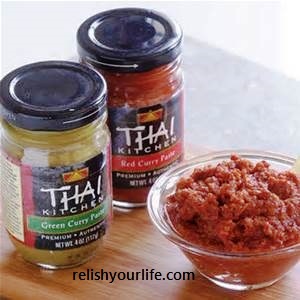 3. Curry paste – These are readily available in the market or you can make it by own. Main ingredient of these paste are galangal (more like ginger but bigger in size. It gives a distinct acid smell and help to reduce the smell of meat), lemon grass, garlic and coriander leaves.
Red curry paste – It is prepared by crushing together dried red chilies with various ingredients like garlic, shallots and coriander leaves and shrimps paste using a grinder.
Green curry paste – The base is similar to red curry paste the only difference is in the variety of chilies used, it uses green chilies in place of red one.
4. Fish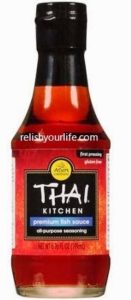 sauce – Fish sauce provide salty dimension to Thai cuisine so it is very difficult to find any vegetarian dish in Thai cuisine. It is made by fermenting small fish for a long time, then the juice is extracted and boiling it. It is high rich in protein and minerals. A clear brownish fish sauce is best to pick.
5. Coconut milk – Being a coastal place coconut is abundantly foun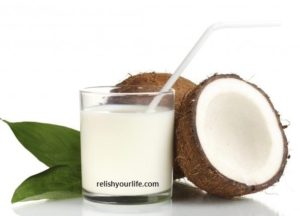 d, coconut milk can be used fresh and also available in a can for convenient use. Locally it is known as 'ga-ti'. Coconut milk provides Thai curries a rich base and creamy texture. It is traditionally made by mixing the grated ripe coconut with warm water and then squeezing out the juice.
So you are now up with the deep insight of Thai Cuisine, look for their availability in the local market or shop online to get them. Making Thai recipes at home will refresh your memories of your visit to Thailand and relish your life with aromatic flavors.