Good news! I am pregnant….!!
But sometimes it is not at all good as it seems. Sorry to say, you all ladies………..!
Pregnancy brings a whole lot of changes in your body and around. Most of these changes are welcomed heartily, but sometimes these changes augment new stresses to your life. With the changing times, the beautiful feeling of being pregnant is mellowed down due to the irreconcilable worries of life and stressful conditions. Especially, some women are more prone to stress during pregnancy who are dealing with some serious health conditions like heart disease, reproductive diseases, hormonal dis-balances, mental illness, and pregnancy complications or more generally to women who face a deprived support from family, living alone, marital conflict, divorce or separation, distressing events in the previous years or loss of life.With the pass of time pregnancy duration bring a lot of stress to women leading to general discomfort, changes in sleeping patterns, headaches, depression, anxiety, high blood pressure and probabilities of delivering a low-birth weight baby or preterm labor.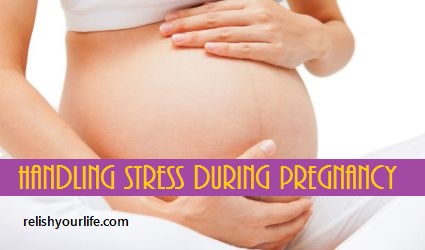 Here we present you some tips to overcome the common stress during pregnancy-
Find some time for rest
"Take care" or "take rest" are very immortal words used generally in our day to day life. But during pregnancy these words are more than life for the mother and the baby.
Discuss about your fears
Feel free to talk about your fears and concerns regarding your pregnancy to someone very close to you, be it your husband, your best friend or your dear ones. In this way you will gradually overcome your worries about "how's and when's" of pregnancy.
Improve your traveling means
If you are working, then your job itself is a stress, and if toppled with pregnancy it will increase your stress levels exponentially. One way to tackle stress for working women is to prefer safe traveling means, avoid rush hours and public transport if possible.In some cases, you can negotiate with your employer about working from home during last weeks of your pregnancy. In the last but not the least, apply for your leave.
Make a budget of your own
Make a tentative list of the things required in regular use and things which can be taken on hold. This way you can prioritize about your immediate needs and long term needs.
Entertain yourself
Mingle with your family, friends and relax. Plan for a good movie date or a holiday along with your husband and spend your quality time. For a change, you can also step into a beauty parlor for your favorite haircut, facial or massage of your choice. But be sure about the safety of the treatments before having one.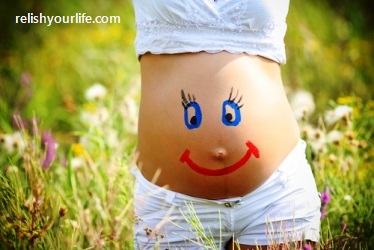 Mentally prepare yourself for the delivery
Be well informed and educated about your health conditions and various tests conducted during the various stages of pregnancy (first, second and third trimester) through your gynecologist. In this way you will be able to keep an eye upon your recent developments and reduce your worries about the delivery, be it normal or a caesarean.
Slow down
It is perfectly fine a right time to turn down your super- women crown. Get slow, take a break, learn to say no, leave something on their own and do not hesitate in taking a help at your household chores.
Take a deep breath, eat well and be hydrated
Take a deep breath, try relaxation techniques by listening good music or some recreational activities of your choice, and try some mild yoga or meditation methods and walk to your limits. Take a nourishing diet and quench your thirst by drinking plenty of water or fluids, that's it!
These are simple tips to help you out, wish you a relishing time…take care in real sense. To get to know more subscribe the feed or like our Facebook page or +1 on google+…