Books are your friends of lifetime that parch you up with literary and mental satisfaction of creativity. Here we are presenting a bouquet of 5 timeless authors who are favorites of many and will keep influencing future generations during their educative being. There will be no one who will agree to the fact that 'authors shape up the society', so let's make a beginning to know these authors closer and enlighten our self with the timeless work they have done.
JANE AUSTEN



Jane Austen lived during the period of 16thDecember, 1775 to 18thJuly, 1817 and was an eminent English novelist whose genre was romantic fiction that earned her the laurels of the most extensively read English writers.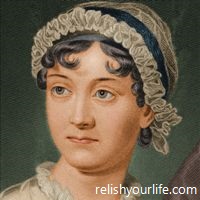 Her writing style included the 19th-century literary realism, bitter irony and social notes that gained her historic reputation among intellectuals. During her active years of writing, Austen tried out with various literary forms, penned down major novels naming Sense and Sensibility (1811), Pride and Prejudice (1813), Mansfield Park (1814) and Emma (1815) that made her famous. Her literary plot depicts the reliance of women on marriage to become secure socially and economically. It is astonishing that she was less famous during her lifetime until the publication of "A Memoir of Jane Austen in 1869" by her nephew that introduced her to a wider public platform and later by the 1940s she was acknowledged as one of the great English writer.
EMILY BRONTE



Emily Jane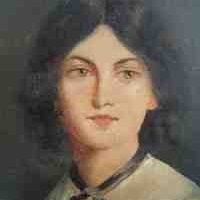 Bronte was an eminent English novelist and poet who lived during 30thJuly, 1818 to 19thDecember, 1848, best known for her classic English literature novel – Wuthering Heights (published in 1847, London) under the pen name Ellis Bell. Later, the novel was published commercially under the original name of Emily Bronte. The novels plot included love, passion and violence empowered with strength of language, imagination layered with realistic depiction of intense emotions and moods, making it a classics of all time. Wuthering Heights is the only novel written by Emily Bronte during her lifetime and how a real epitome of classical literature and so heart touching.
LEO TOLSTOY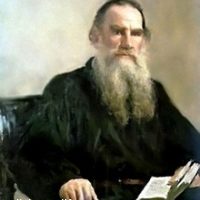 Leo Tolstoy was a Russian writer regarded unanimously as one of the greatest writers of all time who lived during 9th September, 1828 to 20th November, 1910. His writing style is simple, flawless and so subtle that can easily imbibe into the skin of the readers and become a visual treat of words.His genre is realist fiction that depicts the 19th century Russian life. Some of his greatest works includes Anna Karenina (1877) and War and Peace (1869). He has also written a number of children stories, plays and essays. In later stage of his life he turned toward spirituality and influenced some of the great political leaders.
R. K. NARAYAN

 R. K. Narayan (known as Rasipuram Krishnaswami Iyer Narayana swami) was one of the great Indian writers who lived during 10th October 1906 to 13th May 2001 and wrote profoundly in English. One of the most rendering qualities of Na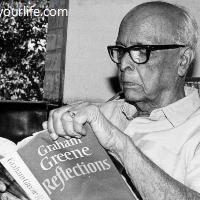 rayanan was that he wrote from the life, from the surroundings, the habitat with Indian influence. He created the fictional town of Malgudi which was introduced in in his work Swami and Friends, later which was adapted as Malgudi Days in a television series that proved to be one of the epics of Indian literature. His other works include The Bachelor of Arts, The World of Nagaraj and The English Teacher. His writings were very simple, realistic and equally comic that touches the heart of one and all. He has been offered several prizes including the Sahitya Akademi Award for his work The Guide on which a Bollywood film was made that won several awards too. Later he received Padma Bhushan (1964), AC Benson Medal by the (British) Royal Society of Literature (1982) and India's second highest civilian honour the Padma Vibhushan (2001).
RUSKIN BOND



Ruskin Bond was born on 19th May 1934 and is one of the great Indian authors of British parentage and lives with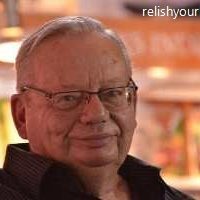 his adopted family in Landour, in Mussoorie, India. He has penned down a lot of literature for children and hence, the Indian Council for Child Education has honored his role in the development and growth of children's literature in India. As he spent his childhood days on the hills, his literary works were mostly influenced by life on the hills of the Himalayas. His eminent works include his maiden novel- The Room on the Roof written at the tender age of 17 and published when he was 21 years old. Other works include The Angry River (1970s) and The Blue Umbrella. A Bollywood film named Junoon (1978) was made that was based on Bond's historical novella A Flight of Pigeons, while some of his stories like the "Rusty stories" have been adapted into TV series Ek Tha Rusty. Several of his short stories have been included in Indian school books such as the The Night Train at Deoli, Time Stops at Shamli and Our Trees Still Grow in Dehra.He also acted in films like Vishal Bhardwaj's 7 Khoon Maaf in 2011, which was based on his own short story Susanna's Seven Husbands and also in the children film The Blue Umbrella which based on one of his literary works.He has been offered several prizes including the John Llewellyn Rhys Prize (1957) Sahitya Akademi Award (1992), Padma Shri (1999), Padma Bhushan (2014).
The list is still continuing and it will be covered in future posts, till the time you choose your favorite book  and sink in a cozy corner of your house to relish your mind with the works scripted. Have a great reading time….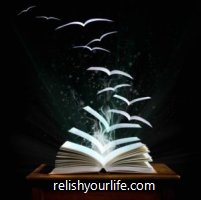 Save
Save
Save
Save
Save
Save