Sometimes we all are stuck in difficult situations that it becomes impossible to sustain the normal rhythm of our life. We wish to break it but there is no clue from where to start. Here, we present you 10 tips for making certain changes to improve yourself and help you save from the adversities. These are the crux of life and enlighten you with ideas to manage your life efficiently… yes you can
Take care of your health
"God help those, who help themselves"-Yes! Take care of your health first, then only you can take care of others. Be an early bird and maintain your healthy habits and routine. Take healthy diet, yoga, exercise regularly and be energetic the whole day.
Learn to accept
Try to accept your circumstances or situations. This way you will find a pathway towards the struggles of your life. Take life as it comes-one day at a time, but be focused about your future too.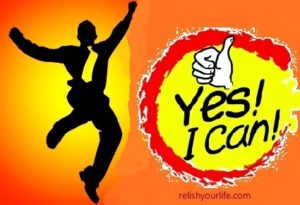 Learn to face your fears
There are so many odd situations in our life that we are uncomfortable in facing them, but once we learn to face them, they become so trivial. Learning how to solve your problems in your own way is very important in the smooth running of your life. Don't get depressed by situations.

Make short-term Goals and work towards achieving it
Short-term goals are easy to follow and achieve, as well as help in enhancing your productivity. When you achieve your goals, you feel more confident and enthusiastic to work for the next one!
Avoid Procrastination in your life habits
Postponing your priorities is a major problem or hurdle in your progress and prove to be a great challenge in life regulations. As the popular saying of Sant Kabir goes- "kaal kare so aaj kar, aaj kare so ab, pal mein parlay hoyegi, to bahuri karega kab?" -When you hold on the things for tomorrow, you lose every bit of it. Hence, do it now! Finish your work in time for finding the much required "me time" for your creativity.Organize yourself by practicing discipline in your life.
Be a positive person
As it is said and written several times, be positive in your thinking. Although it is sometimes difficult in some situations but being positive is one step forward for your quest of self- improvement.
Make some life style changes
Some life style changes like your dressing sense, your appearance and behavioral etiquette ensures magical changes in your self-improvement goals. Be presentable or impressive and see the difference.
Communicate with people, open up your doors
Try to reach out to people, communicate and share your thoughts. Welcome the healthy discussions with your family and friends that will help you to face or find out many answers to your life bearing questions. Be generous towards people and reciprocate well towards positive gestures.
Enhance your reading and writing capabilities
Improve your reading and writing skills through the growing world of internet and literature. This will make you more and more creative and may also help in full filling your financial goals through article writing at various medium either online or offline.
Learn from your mistakes
We all often make mistakes in our life process. But learning from your mistakes is an important trait of human being that keeps us moving in our life's run. After all, mistakes are life learning lessons!
Work to make yourself financially and emotionally independent. Come out of your self-made cocoon and make a difference in your life by earning a penny. Believe me, you can do it and relish your life forever !!!
Save